We would like to give special thanks to our
SPONSORS


that help make this a great tournament!

!

TOURNAMENT DETAILS

Registration will open 4-6 weeks prior to event. Newsletter subscribers will be notified first followed by Facebook posts.


---

Cash & prize giveaways for participants!

Some of the prizes include, but are not limited to:
New Fishing Kayak

(We have 2 kayaks to give away)


Cold hard cash
Kayaking gear & equipment
Fishing tackle and gear
Gift Certificates and much more!

There will be cash prizes for at least the top 10 finishers and participation gifts for all anglers. At least one kayak, and possibly other product prizes, will be given away in a random drawing. Must be present to win!


SCHEDULE

FRIDAY:


(night before event)
6:00pm-8:00pm

Check-In & Packet Pick-Up


Stop in during the two hour period for important and mandatory information. It will take about 30 min.

SATURDAY:
7:15am-5:00pm Tournament (staggered start & finish)
4:00pm-6:30pm Food, Drink & Camaraderie
5:30pm-6:30pm Awards Ceremony



SUNDAY:


(day after event)
9:00am-5:00pm Come back to Clear Waters Outfitting for;
Free fishing kayak demos
Special deals on equipment and merchandise
More fun on the water

There is limited shuttle space and 50 person tournament max, so sign up early once registration opens. These tournaments sell out fast!

With CWO Shuttle - $120
Self Shuttle - $105

NO REGISTRATION AVAILABLE THE DAY OF THE TOURNAMENT


WHAT DOES REGISTRATION INCLUDE?

A well-run tournament held on one of the best stretches of river for Smallmouth Bass.

(It's ranked top 10 in the country!)



Results posted in real-time using TourneyX, an app designed to calculate tournament standings soon after a catch is submitted.

Our goal is for this tournament to be your favorite kayak fishing tournament and for all participants to have a great time, whether competing or just out to have a good time.

A weekend of good times with fellow paddle fishing enthusiasts.

Shuttle service with additional entry fee.

Staff to help you load, unload, and get on and off the river.

Awards ceremony, prize giveaway and party at CW Outfitting with great food and drink.

Participation gift for every participant.

A great selection of prizes. Must be present to win.

Discounts on in-store boats, gear, equipment, and merchandise.

Sunday free demo day where you can try out various models of kayaks, canoes, & SUP boards and do more fishing if you like.


NEED EQUIPMENT?

Kayak and Canoe rentals will be available to participants.

Our fishing kayak rental fleet includes a variety of high-quality boats. Availability will be based on first-come, first choice until all kayaks are booked. Reserve your equipment here.

Please call/email us if you have a specific request.


SELF-SHUTTLE OPTION

If you prefer to arrange Your Own Shuttling, the registration fee is $15 less. For self-shuttle, you must fish the Mississippi river within 1 hr drive of CW Outfitting and can start fishing when tournament opens at 7:15am. You then have until 3:00 pm to submit your photos. Select "Self-Shuttle" during online registration.

NOTE - If you choose the self-shuttle option, you can park a vehicle at CW Outfitting but will NOT be able to launch from the CW Outfitting launch site. Our launch site will be very busy the morning of the tournament with anglers choosing the CWO shuttle option. Please plan another launch site.


SHUTTLE OPTION

Competitors will be shuttled in waves to space out participants up and down the river. This has worked well in the past with winners coming from all different waves and fishing from different stretches of river!
Each wave will have the same amount of time to fish the river.

Waves

LEAVE

CW Outfitting at:
8 mile stretch - CWO to Snuffies (Shuttle after fishing)
7:15am, 7:45am, & 8:15am

10 mile stretch - River Bluffs to CWO (Shuttle before fishing)
7:30am, 8:00am, & 8:30am

Photo

DEADLINE

per wave:
This will vary by wave but be either 3:00pm, 3:30pm, 4:00pm, 4:30 pm, or 5:00 pm and each wave will have approximately the same amount of time to fish.

Limit of 6-8 competitors per wave.


Select preferred wave during online registration.





NOTE

: Plan to arrive at CW Outfitting 30-45 min prior to these times to allow time for loading gear.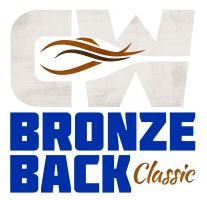 ---

Let your friends know about the event & invite them on Facebook!

---

Need directions to our location?
Click here!

---
---

Click Here for
TOURNAMENT RULES

---